The 2018 World Cup admittedly has quite the roundup of exceptional athletes. Not only are they in enviable physical form, but they are also talented and extremely good-looking to boot. Honestly, it's extremely difficult to pick the best looking of the bunch as every one of these men is quite the head-turner.
Anyway, we've taken the time to pick the 8 best looking players in the 2018 World Cup with each one of them guaranteed to make you sit up and pay close attention – whether you're a football fan or not.

8. Granit Xhaka
Country: Switzerland
Xhaka is one footballer that seems unrelenting in enchanting the world – including non-football fans – with his friendliness, good looks, and generally charismatic behavior. He is also popular for some intriguing hairstyles and his skills as the third most expensive Arsenal player.
7. Keisuke Honda
Country: Japan
'Emperor Keisuke,' as he is fondly called is easily recognized by his distinct blonde spiky hairstyle. Keisuke is sharp on and off the field and is popular for his trendy clothes. Fans even proclaim that he could have been a successful pop star if he hadn't become a footballer.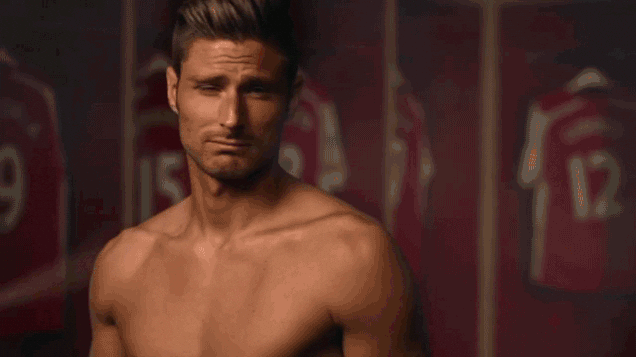 6. Olivier Giroud
Country: France
It's not possible to mention the best-looking footballers without mentioning legend David Beckham. In this context, Giroud is currently being labeled as the 'French Beckham.' The similarities come from Giroud's fine taste and style. He was even named the Premier League's most attractive player back in 2015.
Yowza!
I feel like he belongs on This Is Us or something, right? He's just too good looking.
5. Lionel Messi
Country: Argentina
This player's skills are nothing short of a legend. It would be hard to find many players that can beat his record on the field so far. His confident and almost military stride on the field coupled with the same sharpness and sense of style off the field makes him a fan favorite any day.
His endearing and charismatic smile continues to melt hearts worldwide. No surprise there. That body tho? I say again: Yowza!
4. Neymar, Jr.
Country: Brazil
Another popular name, Neymar continues to cause ripples wherever he shows up. And, this trend did not start recently. Neymar Jr has been a good looking sensation since his teenage years and is popular for, among other things, experimenting with the trendiest hairstyles out there. He's even got a hairstyle named after him – the 'Neymar cut.'
Don't be mistaken: he IS a soccer player, not a professional model. Okay, he's a model too, but a soccer player first. And he's still in the 2018 World Cup as of the time of this writing, so catch him while you can.
3. Asmir Begovic
Country: Bosnia and Herzegovina
Ok look, Begovic's team isn't actually in the World Cup this year, but we can't talk about international soccer players without mentioning him, especially when we're talking about the hot ones!
A lot of people would scratch their heads trying to find this small country on the world's map, but this player brings it prominently to the spotlight with his captivating but understated good looks and glorious head of hair-to-die for.
2. Cristiano Ronaldo
Country: Portugal
Cristiano Ronaldo is not only a football icon by virtue of his amazing skills on the pitch, but you'll also hardly find any list of best-looking players not bearing his name. Seriously.
Interestingly, Ronaldo is regarded as one of the most fashionable football players ever, and his numerous endorsements is an acknowledgment of that fact. His well-toned body and athletic displays means his fans, in the millions, are not slowing down any time soon as they keep growing in number year after year.
Anyone looking at this list will already know who Ronaldo is, obviously. Are you surprised he's not number one? Read on to find out who takes the cake in our eyes!
1. Gerard Pique
Country: Spain
That's right, topping our list of the hottest FIFA World Cup players in 2018 is the one and only Gerard Pique!
Gerard, unfortunately, is officially off the market – Shakira won this one quickly. But you can still check him out all you want as he displays his talent and a captivating smile on the field.
The 31-year-old 6 feet 4-inch hunk has a powerful and fine build and could easily pass for a Hollywood star any day. 
Surely, watching a bunch of sweaty men kicking an inflated rubber ball and trying to get it into a net may not sound exciting to a lot of people, but the above 8 players make it all worthwhile.
So next time you turn on the TV and see a couple national teams playing in the 2018 World Cup, keep your eyes peeled for any one of these dreamboats, as long as they're still in the tournament!